National Arts Centre Orchestra Atlantic Canada Tour
Newfoundland Symphony Orchestra
April 27, 2017 at 8:00 pm | Arts & Culture Centre
National Arts Centre Orchestra Atlantic Canada Tour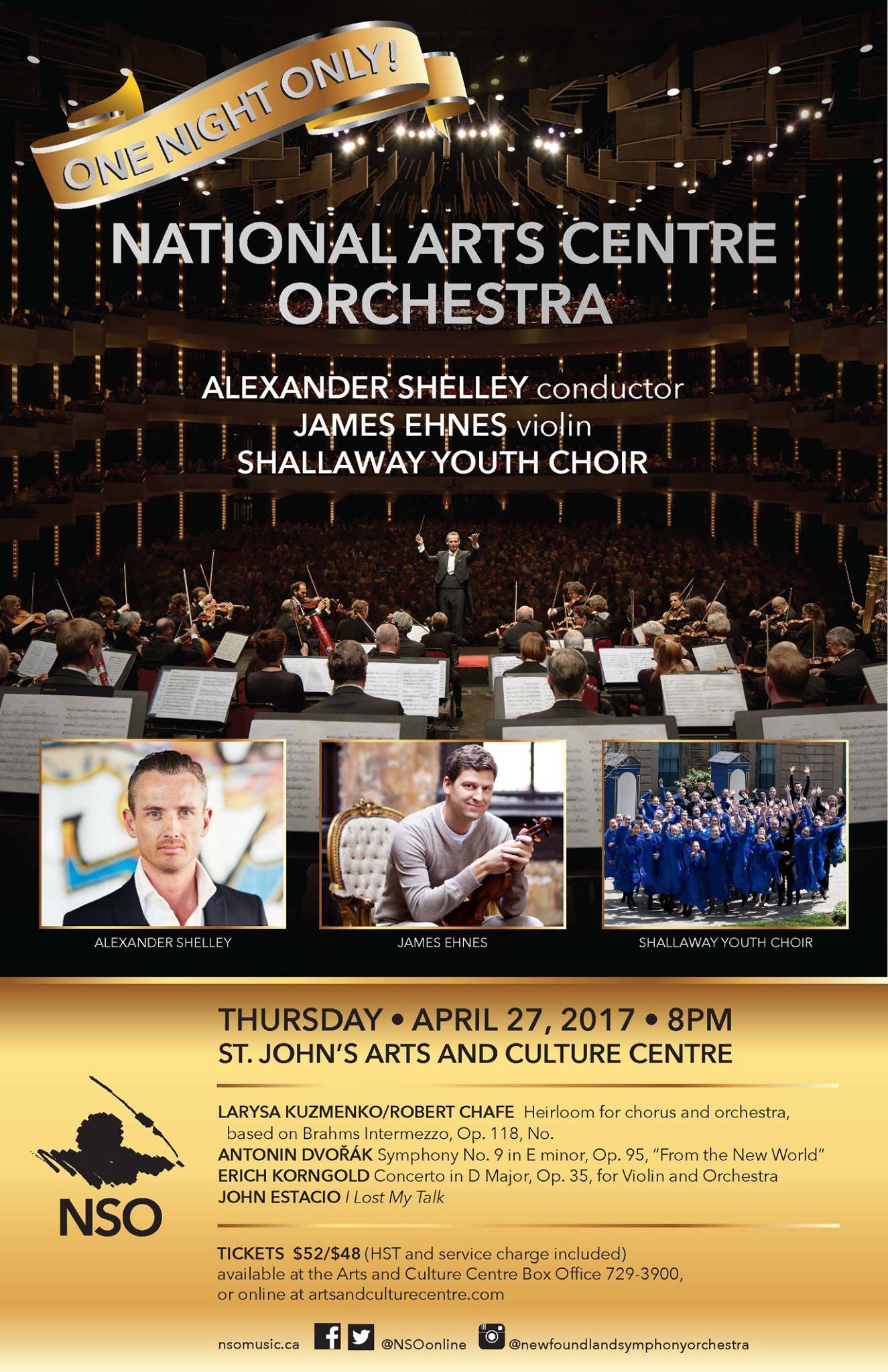 The Newfoundland Symphony Orchestra proudly presents the National Arts Centre Orchestra with conductor Alexander Shelley and special guests violinist James Ehnes and Shallaway .
Repertoire will include Dvořák's Symphony No. 9, E minor, Op. 95, B. 178 (From the New World) and Korngold's Violin Concerto in D Major, Op. 45.
This concert takes place on Thursday, April 27 at 8:00pm at the St. John's Arts & Culture Centre.