"Patinoire" by The 7Fingers
Presented by the St. John's International Circus Festival
the Arts & Culture Centre and Wonderbolt Productions
September 22 Corner Brook
September 25 Gander
September 29 St. John's 
---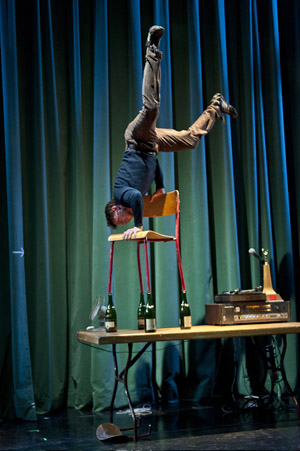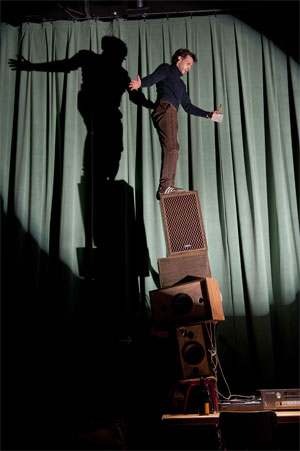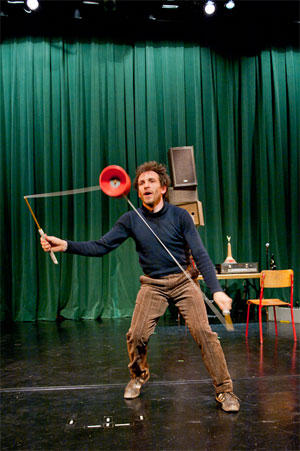 Synopsis
Back by popular demand! Patinoire by 7 Fingers from Montréal opened the 2018 St. John's International CircusFest to a sold-out audience. The Arts and Culture Centers' are pleased to partner with the St. John's International CircusFest and Wonderbolt Productions to bring this exciting show to audiences in St. John's, Corner Brook, and Gander! This is your chance to see this BRILLIANT show on the big stage!

A show by 7 Fingers (Les 7 Doigts) is always an event. From success to success, the Montréal-based company has traveled the world. This time, Patinoire features one of the co-founders, Patrick Léonard—a rare occurrence— in a masterful performance where precision and rigor play alongside poetry. A tightrope walker, wacky clown, and joker, he skates hard to succeed! He makes every effort to gain admiration with his stunts. Between circus and theatre, dance and music, Patrick Léonard plays on imbalances and vulnerability, with little to nothing, asking this question: how far are we willing to go to love and be loved?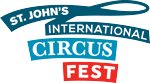 ST. JOHN'S INTERNATIONAL CIRCUSFEST
Web: www.stjohnscircusfest.com
Facebook: www.facebook.com/SJCircusFest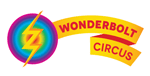 WONDERBOLT PRODUCTIONS
Web: www.wonderbolt.ca 
Facebook: www.facebook.com/Wonderbolt

THE 7 FINGERS (LES 7 DOIGTS)
Web: 7fingers.com/the7fingers
Facebook: www.facebook.com/Les7Doigts
YouTube: www.youtube.com/user/doigts
Instagram: www.instagram.com/the7fingers
---
Details
TICKETS:  $44 Each | $38 Students & Seniors (HST & service charge included)
DATES & LOCATION: September 29, 2019 - ST. JOHN'S, Arts & Culture Centre
SHOWTIME: 8:00 pm
RECOMMENDED AUDIENCE AGE: 12 years+
SHOW LENGTH: 75 mins
INTERMISSION: None
ONLINE SALES: Online sales for all shows are available until 2 hours before showtime.