16th Annual Feast of Cohen
The Songs of Leonard Cohen by Newfoundland Artists
September 19, 2015 at 8:00 pm
 

16th Annual Feast of Cohen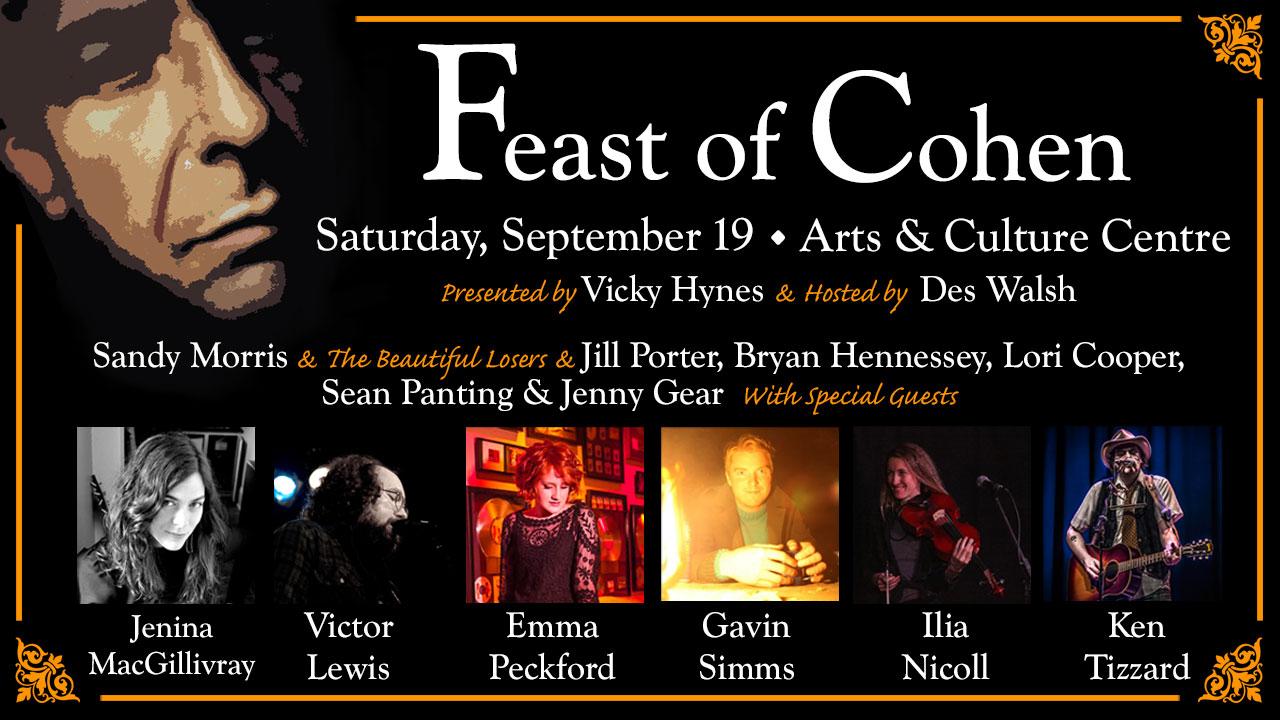 The 16th annual Feast of Cohen, traditionally held in December now in September
The songs of Leonard Cohen presented by Vicky Hynes and hosted by Des Walsh with Sandy Morris & The Beautiful Losers Band: Derek Pelley, Boomer Stamp, Kelly Russell, Dave & Geoff Panting.
Featuring stellar performances by regulars Jill Porter, Bryan Hennessey, Lori Cooper, Sean Panting and Jenny Gear. 
Special Guests: Ken Tizzard, Ilia Nicoll, Victor Lewis, Emma Peckford, Gavin Simms, & Jenina McGillivray.
This will be the 16th production of Feast of Cohen, the longest running festival of Cohen's songbook around the world, showcasing the very best musicians and artists this province has to offer!
Show length: 3 hours
Intermission: 15 mins
Availability

 
  Excellent
 
  Good
 
  Limited
 
  Sold Out