Tale of a T-Shirt
Presented by FIXT POINT & The Arts and Culture Centre
On Tour October - November, 2015

Tale of a T-Shirt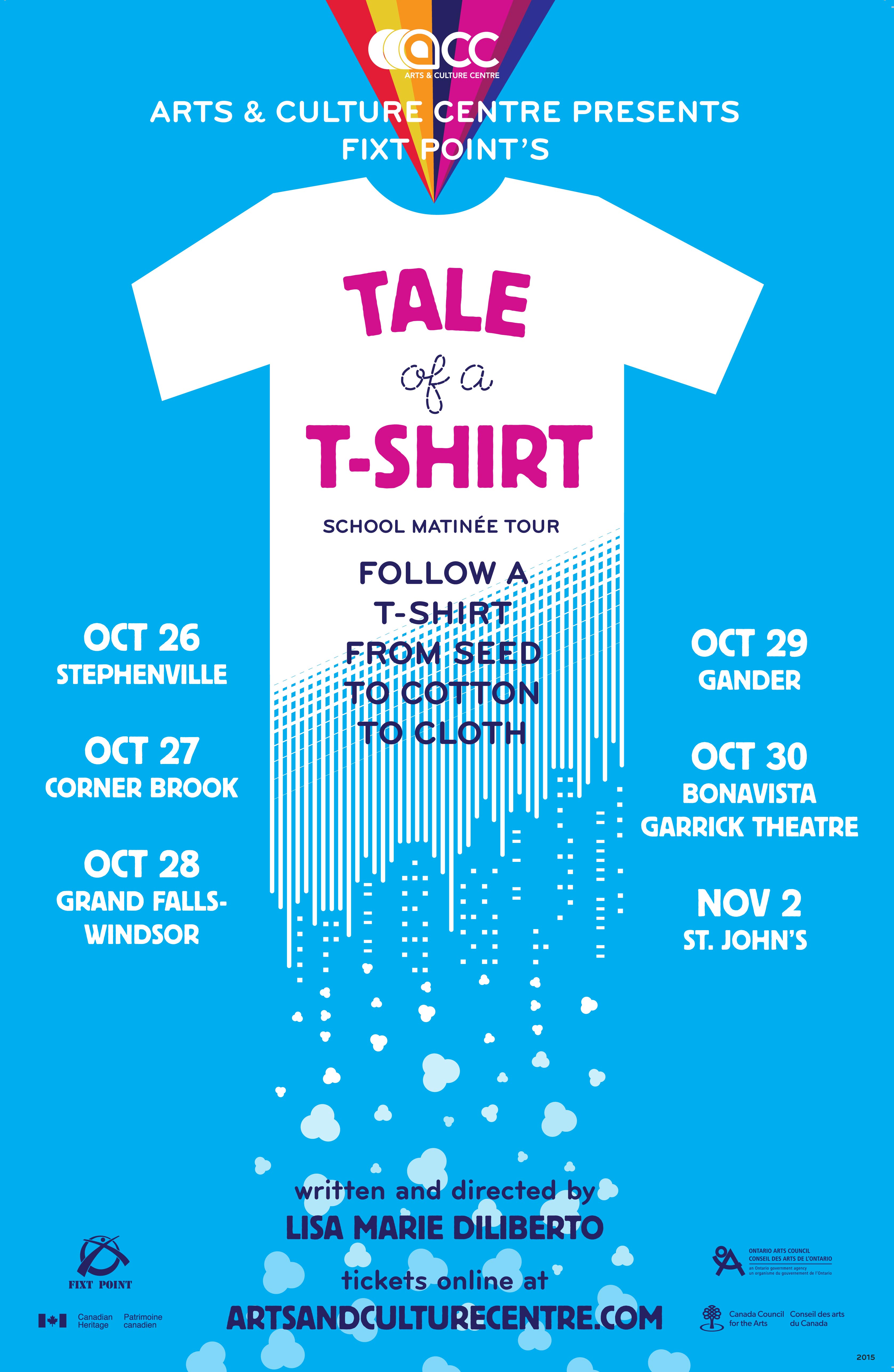 The Tale of a T-Shirt takes us on a trip around the world as we follow a t-shirt from seed to cotton to cloth. Inspired by actual events, this docu-comedy asks young people to question the true cost of our clothing, daring us to look beyond the familiar storefront windows and as we re-examine the roles we all play as consumers in this game that lasts a lifetime.
Directed by Lisa Marie DiLiberto and featuring four hot up-and-coming clown-trained performers, this theatrical adventure is framed as a school presentation and uses live music and zan
y puppetry juxtaposed with archival images to dazzle audiences while provoking us to consider how our actions have global reverberations.
** Nominated for 2 Dora Mavor Awards: Best Direction, and Best Ensemble **
Read Toronto Star article about Tale of a T-Shirt:
"Play tells students story of the T-shirt" - Life Section, Toronto Star (March 7, 2014)
About FIXT POINT:

FIXT POINT is a Toronto based company with a national reach.  We see ourselves as a grassroots company planting seeds across the country in places where we can grow.  We endeavor to be leaders in public engagement, embedding outreach and community development into our process of creation.  We make original work through devised collaboration, and we are most inspired by audio actualities and the stories of Canadians.  We bring together emerging and established radio, new media, and theatre artists, and our creations are grounded in performance.  We see ourselves growing tall and strong and stable; and we dream of many rings being etched in our trunk.  We are continually refining who we are, constantly evolving our form and our style, and always trying to stay somewhat curious and confused, as we strive to keep making work that supports our mandate to inspire audiences to imagine change. Click here to learn more about FIXT-POINT.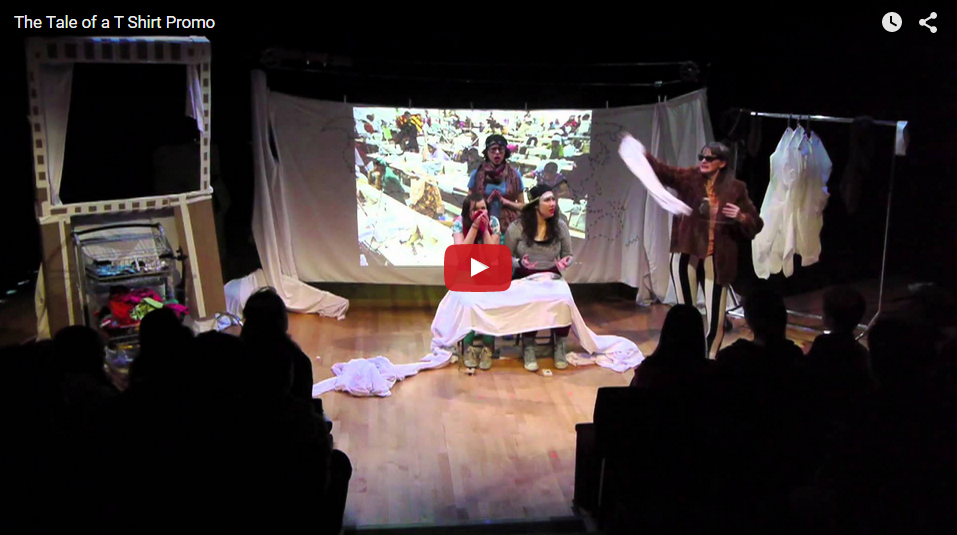 Tour Dates: 
Availability

 
  Excellent
 
  Good
 
  Limited
 
  Sold Out