Giant Used Book Sale
Candian Federation of University Women - St. John's
March 28-30, 2017

2017 Annual Used Book Sale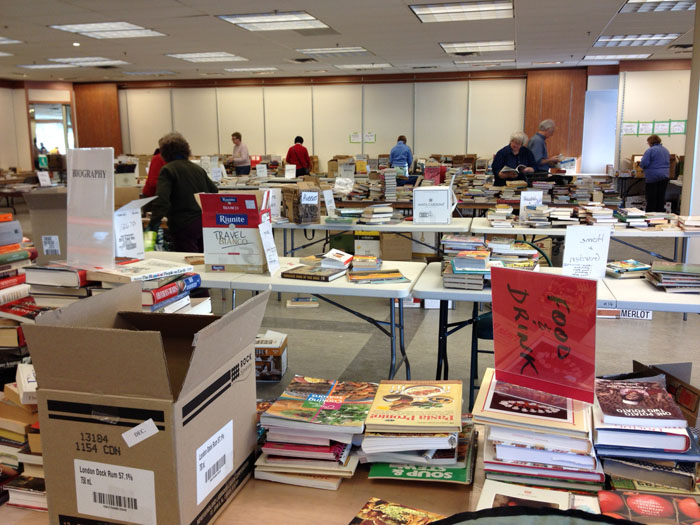 The Canadian Federation of University Women (CFUW St. John's) presents a Gigantic USED BOOK SALE of over 30,000 books plus CDs and DVDs. Most selling at $2 or less, at the Arts and Culture Centre, St. John's. 
*Click here for collection/donation locations and a list of accepted books*
BOOK SALE DATES:
Tuesday, March 28 - Thursday, March 30, 2016
• Tuesday: 6:00 - 9:00 pm
• Wednesday: 10:00 am - 9:00 pm
• Thursday: 10:00 am - 2:00 pm (Half Price Day)
*Please bring shopping bags*
The sale helps fund over 30 scholarships and bursaries. 
Visit us online at www.cfuwstjohns.org for more information or contact 709-570-7596 or cfuwstjohns@gmail.com.