NSO Sinfonia 2: Terra Nova Suite
Presented by Newfoundland Symphony Orchestra
January 14 at 8:00 pm
St. John's, Arts & Culture Centre



To Be Rescheduled
This performance is postponed. Rescheduling details are to be determined. Our staff will be in touch with the new date as soon as possible. Thank you for your patience as we work diligently to contact everyone.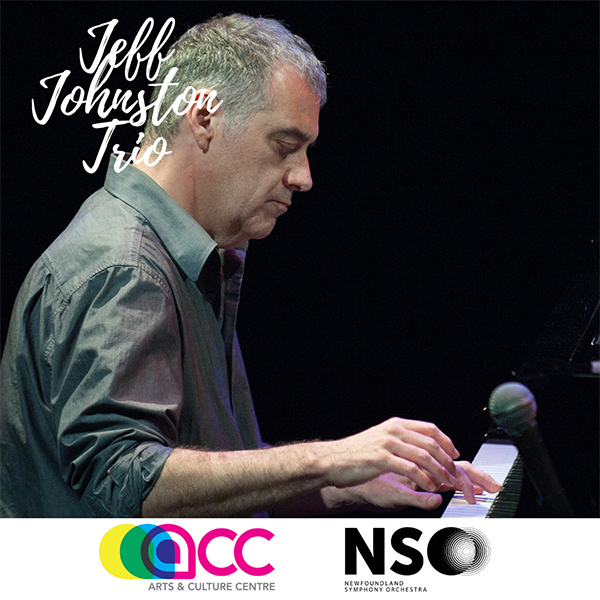 Synopsis
The NSO is delighted to partner with the Arts & Culture Centre and Jeff Johnston Jazz Trio to present the new work "Terra Nova Suite." The concert will be conducted by Bill Brennan. Come for a night of toe-tapping fun and hear the Newfoundland Symphony Orchestra Sinfonia like never before! This concert will be held at 8:00pm on Friday January 14, 2022 at the St. John's Arts & Culture Centre. Tickets are available at the ACC Box Office (729-3900), and online at www.artsandculturecentre.com starting Sept. 13th.

---
Details
TICKETS:  $35 Each | $30 Students & Seniors | $10 Child accompaning an adult  (HST & service charge included)
LOCATION:  Arts & Culture Centre, ST. JOHN'S
DATE:  January 14, 2022
TIME:  8:00 pm
RECOMMENDED AUDIENCE AGE:  All Ages
SHOW LENGTH:   2 hours
INTERMISSION: Yes
---
Theatre Seating
If you are not feeling well on the night of the event, or feel that you might have been in a compromised situation relating to COVID-19, then you must stay home. In this case, a full refund will be offered to you and members of your party by contacting the box office in advance or within 24 hours of a missed performance if you are unable to attend due to COVID-19.
Click here for more information on attending performances and venue protocols.
---
Buy Tickets