Händel's Messiah
Presented by Newfoundland Symphony Orchestra
December 10 & 11 at 8:00 pm
Basilica of St. John the Baptist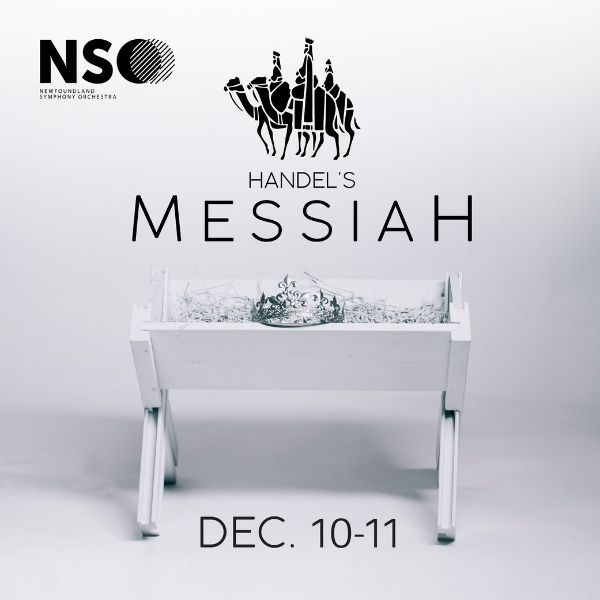 Synopsis
A Christmas tradition; the Newfoundland Symphony Orchestra under the direction of guest conductor Kathleen Allan, together with the Philharmonic Choir of the NSO presents Handel's Messiah. Soloists include: Meredith Hall, Vicki St. Pierre, Haitham Haidar and Jorell Williams. 

Handel's Messiah takes place at 8PM on Friday, December 10, 2021 and Saturday, December 11, 2021 at the historic and captivating Basilica of St. John the Baptist. Tickets ($28/$38) are available at the ACC Box Office (729-3900), online at www.artsandculturecentre.com and at the door.
---
Details
TICKETS: 
A: $38  B: $35  Full Price
A: $33  B: $28  Students & Seniors
(HST & service charge included)
LOCATION:  Basilica of St. John the Baptist
DATE:  December 10 & 11, 2021
TIME:  8:00 pm
RECOMMENDED AUDIENCE AGE:  All Ages
SHOW LENGTH:   2 hours
INTERMISSION: No
---
Buy Tickets
If you are unable to attend the performance due to illness or COVID-19 regulations, contact the box office within 24 hours for a full refund.