Stephenville Winter Jazz Fest
February 2017

Stephenville Winter Jazz Fest
Duane Andrews


With The Benoits and
The Stephenville High Jazz Band
February 10 at 8:00 pm

Duane Andrews' music is the product of a great ear, an adventurous spirit and a love of music that is beyond category. Uniting what would seem to be impossible – traditional Newfoundland music with the swing jazz of the legendary Django Reinhardt, Andrews makes it not just work – he makes it soar. The Juno award-winning producer, composer, guitarist and international performer's latest album, Conception Bay, is the best evidence yet of his truly unique musical vision and is the sound of him, literally, bringing it all back home.
JUST ADDED: The Stephenville High School Jazz Band will be performing with Duane! 
The Swinging Belles


February 11 at 2:00 pm

Family Show

The Swinging Belles The Swinging Belles, a swing band for kids from St. John's, NL, are intent on getting both kids and adults to kick up their heels and have a swinging good time with the whole family!

The Swinging Belles feature child educators and performers Laura Winter and Erin Power joined by guitarist extraordinaire Duane Andrews. This show is all about getting kids and parents out to have a dance and enjoy some swing country and jazz … kid style. As primary school teachers, both Laura and Erin know first hand the joy that kids feel when they can boogie to some good time music, and as parents, Duane and Erin know the importance of enjoying the music that our kids are listening to! The show is packed with music, interactive storytelling and dancing … lots of dancing!
Both Erin and Laura have recently completed Masters degrees in Education and Folklore respectively. They have been working in the classroom for the past number of years and their love of folk, swing jazz and country music seeped into their pedagogy and is showcased through songs and stories supported by guitars, mandolins, banjos and ukuleles. By night, the two are part of folk/country group The Dilettantes who have recorded 3 albums (The Topsham Cottage Diaries, Otters and Elders, and Roots and Boots) as part of the RPM challenge and perform in the local music circuit. Guitar guru Duane Andrews is an established international performer having performed on stages such as the Newport Folk and Montreal Jazz festivals. He is an accomplished composer and producer as well. This multi-award winning artist is thrilled to be able to bring his passion for Swing Jazz and NL traditional music to an enthusiastic young audience.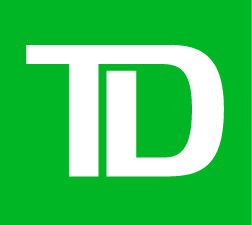 The Swinging Belles will be doing songwriting workshops with the Grade 4s at Stephenville Elementary Schools from February 8-10, 2017 thanks to the TD Student Access Program.
West Coast Jazz Quintet


February 18 at 8:00 pm

Playing a selection of some of the best jazz standards that have stood the test of time, the West Coast Jazz Quintet offers exploratory improvisation and group interplay with a twist of modern jazz inflection. Featuring Stephenville musicians Nelson White (guitar and vocals), Howard Larade (trumpet and flugelhorn) and Paul Harris (drums), as well as Corner Brook musicians Age Smies (clarinet and tenor saxophone) and Scott Sheppard (bass), the group offers a mixture of instrumental and vocal jazz that'll engage you from the first to the last note.
Masterclass Schedule:
February 9 - Duane Andrews' Jazz to Jigs Guitar Masterclass
February 18 - West Coast Jazz Quintet Reeds & Brass Masterclass
                          West Coast Jazz Quintet Guitar, Bass & Drums Masterclass
Please note: Masterclasses have limited seating. Please call the Box Office at 643-4553 to register.
 
Availability

 
  Excellent
 
  Good
 
  Limited
 
  Sold Out
QUICK INFO
Performance
Stephenville Winter Jazz and Blues Fest
Event
Duane Andrews - February 10 @ 8pm
Swinging Belles - February 11 @ 2pm
West Coast Jazz Qunitet - February 18 @ 8pm
Venue
ACC Stephenville