TD Student Access Program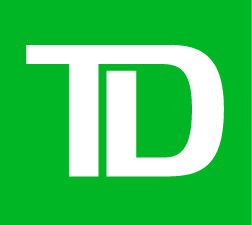 The Arts and Culture Centres and TD Bank Group launch new TD Student Access Program for students of Newfoundland and Labrador to attend school performances free of charge.
February 13, 2017 (Newfoundland and Labrador) - The Arts and Culture Centres (ACC) of Newfoundland and Labrador, through a partnership with TD Bank Group, are thrilled to initiate a program for students of the province to access our programming for school audiences for free: the TD Student Access Program.
This program will exist within the 'ACC Presents' series, and will include theatre, dance, and music performances for young audiences. 
We have heard from both the School Board and individual schools that cost is a prohibiting factor for bringing student groups to the Arts and Culture Centres for performing arts events. Through the TD Student Access Program, we aim to remove the financial barrier to participation and engage with over 3,000 students and teachers each year. 
The ACC works with the highest caliber of artists from every artistic discipline for young audience tours, and we also prepare information for the schools outlining the direct curriculum ties for each age group. 
The experience of attending a high-quality performance in a real theatre environment can be transformative, educational, and inspiring for people of all ages. We hope that this program will help students of all ages to foster a life-long engagement with the arts. We also hope that this program enables students and teachers that may not otherwise have access to the arts to participate fully in their community's arts and culture programming.
To kick off the TD Student Access Program, The Swinging Belles did songwriting workshops with the Grade 4 students at Stephenville Elementary Schools from February 8-10 and there will be a student matinee performance of the Daly Family Collective's If A Place Could Be Made in Gander at the Joseph R. Smallwood Arts and Culture Centre on February 21. More details about upcoming programming to come.
-30-
Katie Jackson
Public Relations, Arts and Culture Centre
kjackson@artsandculturecentre.com
709-729-2340