71st ANNUAL PROVINCIAL DRAMA FESTIVAL
April 12-18, 2020
Presented by the Newfoundland & Labrador Drama Society
Grand Falls Windsor Arts & Culture Centre
---
Synopsis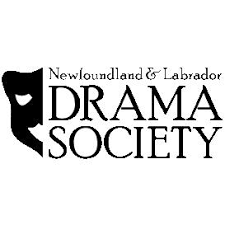 Newfoundland and Labrador is a mecca for artistic talent and cultural excellence. Save the date to see Canada's only provincial community theatre festival hosted in Grand Falls-Windsor from April 12 to 18, 2020 at the Arts & Culture Centre.

The Newfoundland and Labrador Drama Society presents the 71st Annual Provincial Drama Festival – a week of plays from classics to contemporary dramas, Pulitzer Prize winners to original productions. This annual showcase (and competition of adjudicated regional theatre) is produced from across our province by its talented and inspiring directors, performers, technicians, and playwrights.

Tickets are available for individual nights but, treat yourself to a special discounted week-long pass! 
Stay tuned for more information on the shows and festival activities.
Schedule (Shows to be announced):
April 12 - Northcliff Drama Clunb
April 13 - Avion Players
April 14 - Carol Players
April 15 - Off-Broadway Players
April 16 - St. John's Players
April 17 - Northern Lights Theatre Company
April 18 - Mokami Players
---
Details
DRAMA FESTIVAL PASS: 
$105 Each to attend all 7 nights (Special from February 1-14)
$154 Each to attend all 7 nights (From February 15)
TICKETS:  $30 Each | $25 Seniors | $20 Students
DATES: April 12-18, 2020
TIMES: 7:00 pm
LOCATION: GRAND FALLS-WINDSOR, Gordon Pinsent Centre for the Arts
ONLINE SALES: for all shows are available until 2 hours before show time