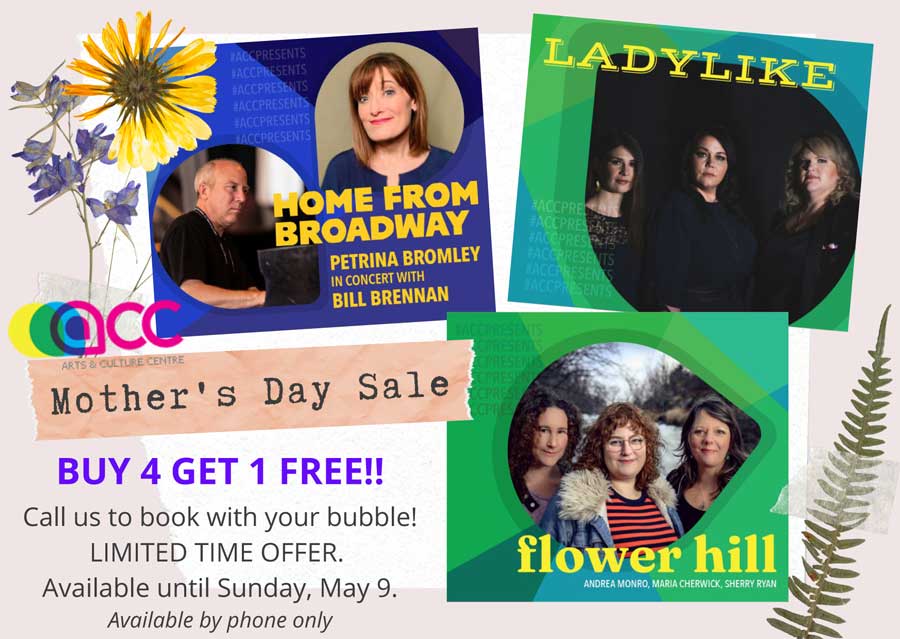 ---
MOTHER'S DAY SALE!


 BUY 4 TICKETS GET 1 FREE 
*Call the box office to book with your bubble
LIMITED TIME OFFER. 
Available NOW until Sunday, May 9.
*This offer is available by phone only.


Available for #ACCPresents shows only.
*Box Offices are open 12:00 – 6:00 pm Monday to Friday, and on performance days*
 BOX OFFICE PHONE NUMBERS 
St. John's: 709-729-3900
Gander: 709-256-1081
Grand Falls-Windsor: 709-292-4518
Corner Brook: 709-637-2580
Stephenville: 709-643-4553
Labrador West: 709-944-7132
---
Take advantage of this offer before it's gone!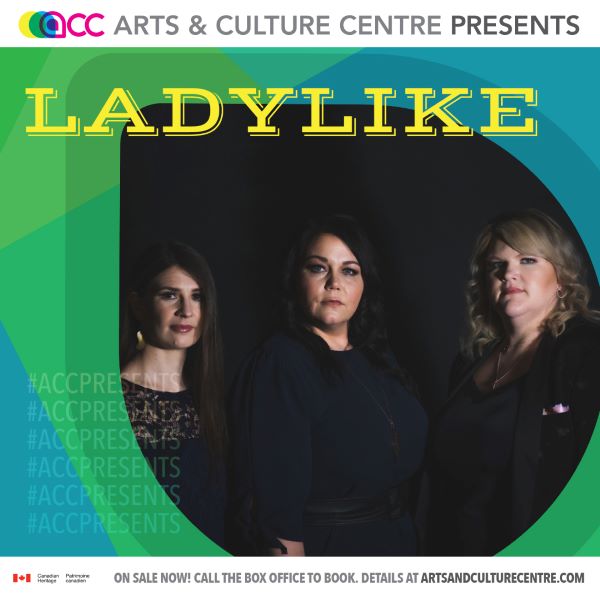 May 5 - Corner Brook
May 6 - Stephenville
May 9 - St. John's
May 7 - Grand Falls-Windsor
May 8 - Gander
May 15 - Labrador West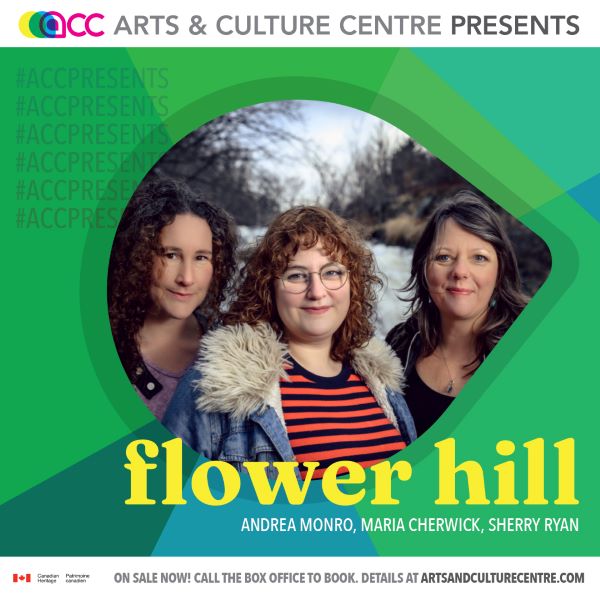 May 11 - Stephenville
May 12 - Corner Brook
May 13 - Grand Falls-Windsor
May 14 - Gander
May 15 - St. John's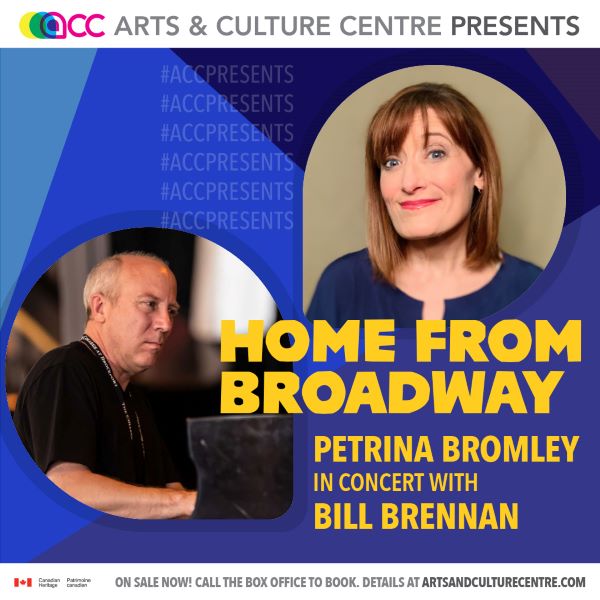 June 4 - Gander
June  5 - Grand Falls-Windsor
June 6 - Corner Brook
June 7 - Stephenville
June 9 - Labrador West
June 11-12 - St. John's