Gander Musical Theatre Symposium
Friday Night Showcases
Friday, September 13, 2019 at 8:00 pm
Joseph R. Smallwood Arts & Culture Centre, Gander
Presented in partnership with the Arts and Culture Centres of Newfoundland and Labrador, The Town of Gander, Sheridan College's Music Theatre Program, Grenfell Campus of Memorial University, and Beyond the Overpass Theatre Company
---
Synopsis
An evening of showcase performances of new original works from Newfoundland and Labrador. Hosted by Pete Soucey.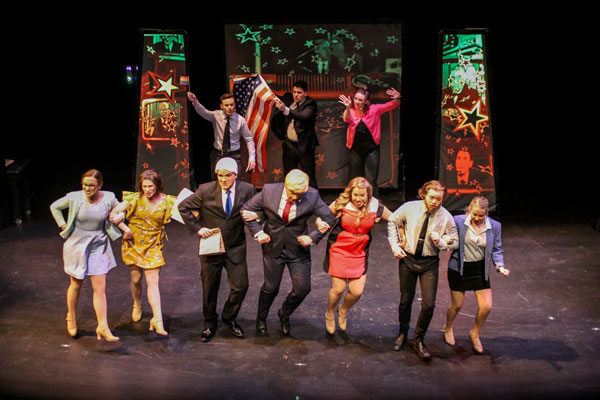 Peter MacDonald Productions – Trummp, The Musical
Thousands of audience members have already laughed along! Believe me, you're not gonna wanna miss out on this Biggly, Tremendous, the Best, just HUGE hit, "TRUMMP THE MUSICAL"! In its Canadian premiere, audiences rose to their feet to celebrate the show-stopping musical numbers with rock, blues, big band, gospel, and swing influences.
From the writers: The most important part of democracy is the people. Change is possible when citizens actively participate. In this time of political uncertainty, complacency contributes to the chaos. Commenting on an American situation, we the writers of "Trummp the Musical", have created a show that reflects our concerns with the widespread inactive role of the citizen. Although we have written a comedy for the entertainment of our audience, we hope the message resonates deeply within your desire to create a better world.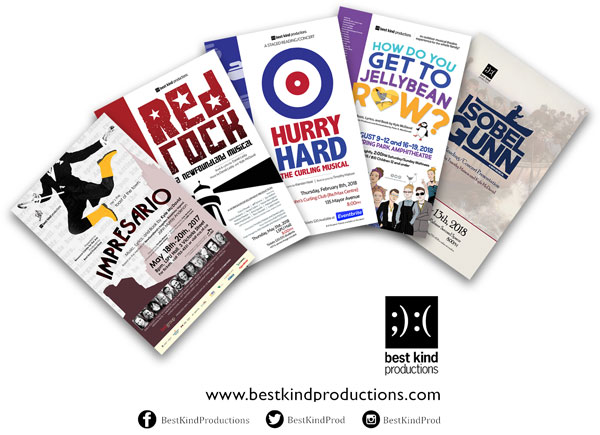 Best Kind Productions – Various Productions
Beginning in 2015 with a reading in a fifty-seat theatre space, Best Kind Productions began exploring the creation of original musical theatre - written and developed by company members, discussing and exploring varying topics and ideas and people and places, and incorporating different dramatic forms and musical styles. Tonight, we present a medley of music from five shows that have been written or are in development:

Impresario by Kyle McDavid, which tells the tale of real-life Newfoundlander John Murray Anderson, who moved to New York to become a Broadway writer, director, and producer in the early 20th century;

Red Rock by Kyle McDavid and Dan Lasby, exploring a world in which Newfoundland had the choice to become communist when voting for or against confederation;

Hurry Hard - the Curling Musical by Kiersten Noel and Timothy Matson, a musical set at a mixed curling bonspiel complete with players, fans, and a reporter seeing the sport for the first time;

How Do You Get to Jelly Bean Row , a musical for and performed by young people about singing seagulls, magical Newfoundland spells, and friendship; 

Isobel Gunn by Kyle McDavid and Timothy, which chronicles a young woman's journey from the Orkney Isles to Canada to work for the Hudson's Bay Company, all disguised as a man until an untimely pregnancy revealed her true self.
This selection of songs represents the work done over the past four years by these writers and the larger Best Kind Family in our commitment to creating new, homegrown musical theatre.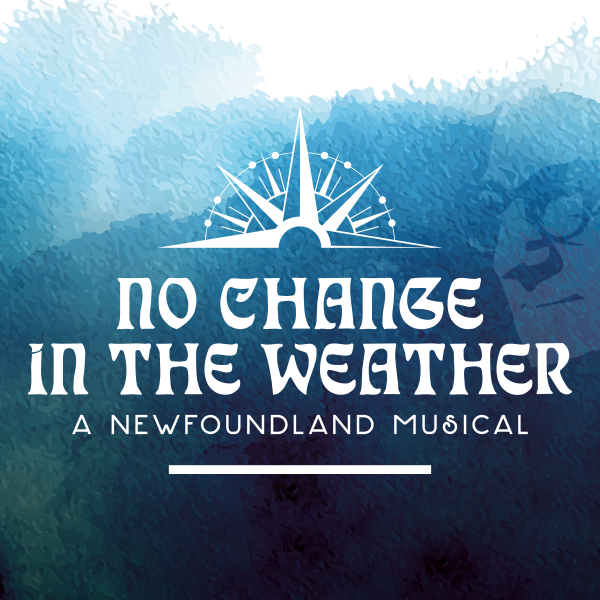 A Terra Bruce Production - No Change in the Weather
No Change in the Weather takes some of the finest Newfoundland songs, and combines them with traditional sounds and instruments, memorable characters, and a conclusion that turns the province's past on his head, all working together to create a once in a lifetime theatre experience.
The show takes place in God's Back Pocket, where family and friends have gathered together on a wet and foggy night for the wake of their beloved matriarch. It's a time to revisit with their past, settle the old scores, and try to find a way forward. The family is divided, by the history of Newfoundland, and the troubles which have beset the province for the past fifty years. It's time to right the wrongs, to laugh, argue, dance, sing and cry, and maybe even fix history. Time to look to the east and wait for the sun to shine through the clouds again.
 
---
About the Symposium
The Town of Gander is the subject of the internationally renowned musical Come From Away. This 4-day symposium acknowledges the efforts of the creative team in bringing the story of this small town to the world's largest stages through this legacy event. Click here for full schedule and more details. THU
---
Details
TICKETS: $15 Each HST & service charge included
DATE & TIME: Friday,  September 13, 2019 at 8:00 pm
LOCATION:  GANDER, Joseph R. Smallwood Arts & Culture Centre
RECOMMENDED AUDIENCE AGE: All Ages
SHOW LENGTH: 90 mins
INTERMISSION: Yes
ONLINE SALES: Online sales for all shows are available until 2 hours before showtime.