Toopy and Binoo "Fun and Games"
Gander and Corner Brook ACC's
On Tour This Fall

Toopy and Binoo "Fun and Games"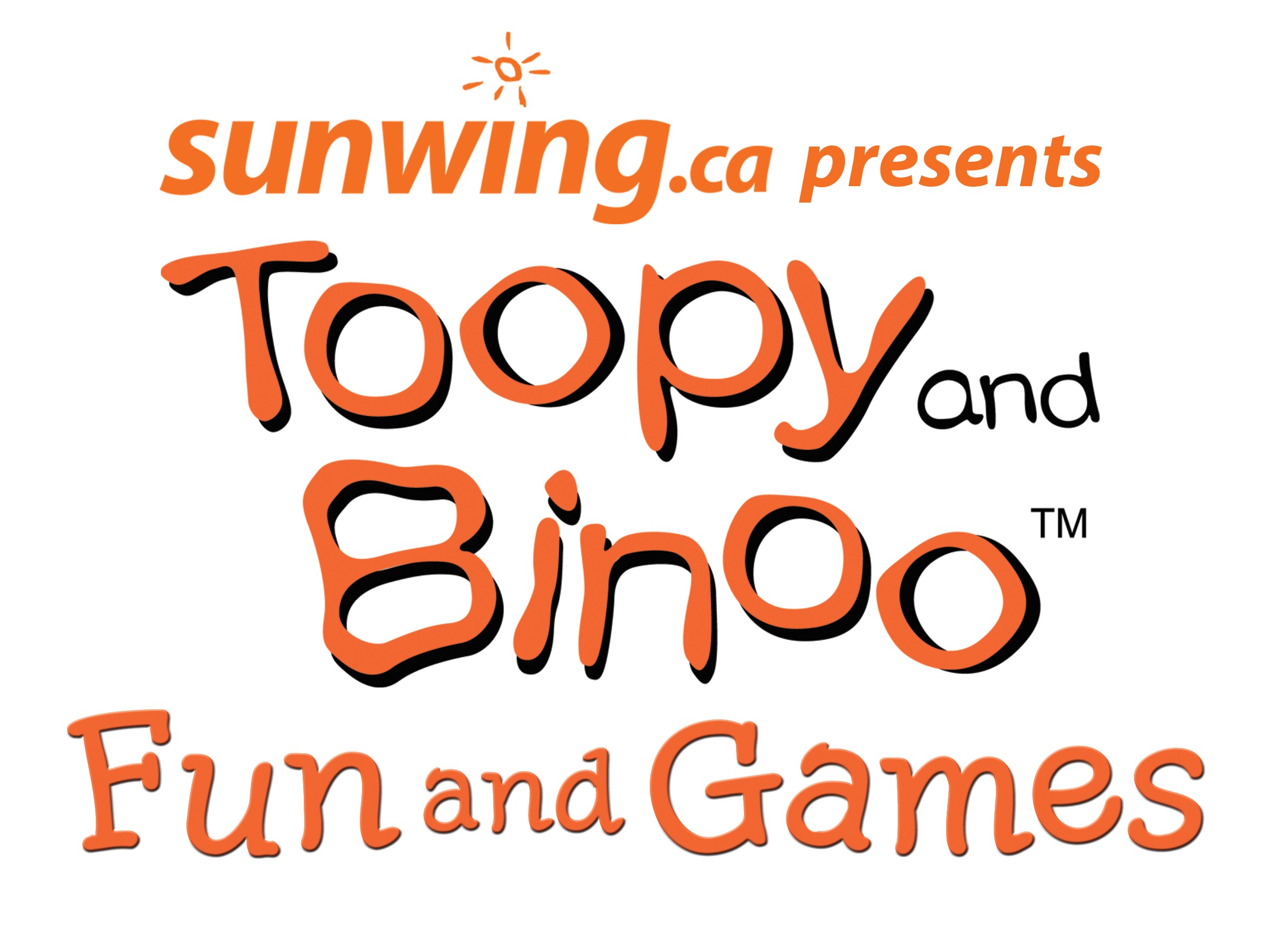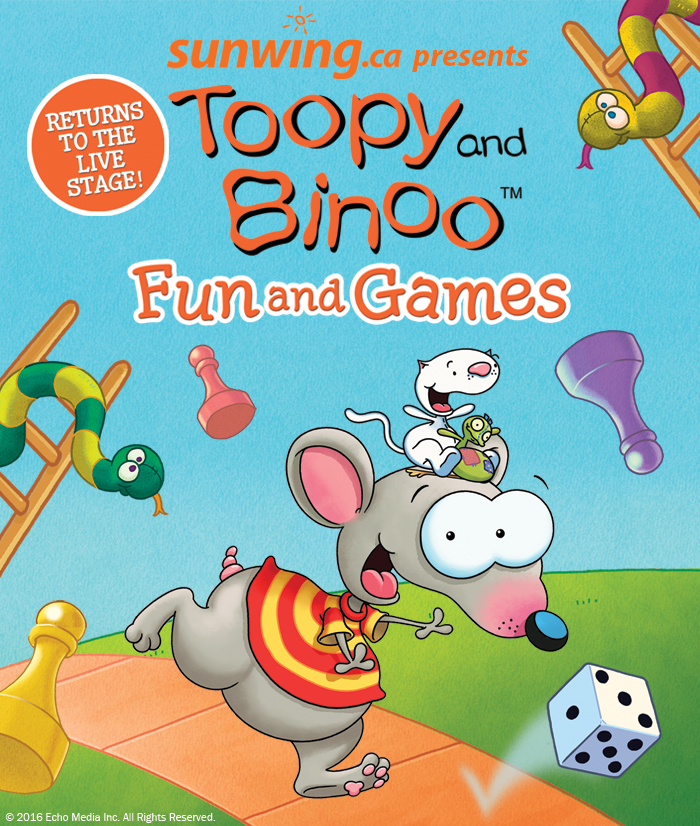 The zaniness continues as best friends, Toopy and Binoo, return to the live stage with their hit theatrical production, Toopy and Binoo: Fun and Games. Filled with whimsical exuberance, families across Canada will dance and sing-along with Koba Entertainment's hottest musical extravaganza!
The dynamic duo perfectly blends optimism, imagination, and spontaneity in their quest to find the best game ever! The story unfolds as a toy chest full of mismatched game and puzzle ignites a curious imagination: watch as Toopy and Binoo dance with X's and O's; wiggle with smiling snakes; try to outwit a gang of dancing ladders.
Along with boot stompin' Dusteroo's and limbo loving sheep, Toopy and Binoo return with their wackiest and most interactive adventure yet!
Entertaining and unpredictable, Toopy and Binoo: Fun and Games integrates music, theatre, dance, puppetry and innovative multimedia technology to create an off-the-wall experience that will delight the entire family!
About Toopy and Binoo: Fun and Games

Koba Entertainment's, Toopy and Binoo: Fun and Games, is among the producers long list of original stage shows, including The Bubble Guppies Live!, Dora the Explorer: Search for the City Of Lost Toys and Max & Ruby in the Nutcracker Suite. Led by award-winning choreographer Patti Caplette as writer and director, the all-star creative team includes musical director, and JUNO Award winner, Norman Foote; projection and scenic designer, Beth Kates; and costume designer, Anne Armit.
Toopy and Binoo is based on the best-selling children's books by Dominique Jolin. The characters made their television debut in 2005 and quickly climbed into the hearts of children in hundreds of countries including Treehouse TV (Canada), Tiji (France), Rai Sat (Italy) and Sun TV (India).
Tour Dates:
November 1 & 2 - Corner Brook ACC
Click a date and the Buy Ticket link will appear for the appropriate ACC location below.
Availability

 
  Excellent
 
  Good
 
  Limited
 
  Sold Out
QUICK INFO
Performance
Toopy and Binoo
Date
November 1 at 3:30 & 6:30 pm
November 2 at 3:30 & 6:30 pm
Venue
ACC Corner Brook
Price
$29.50 All Seats

(HST and Service Charge Included)