The Tale of a Town
In partnership with The City of St. John's and Rocket Bakery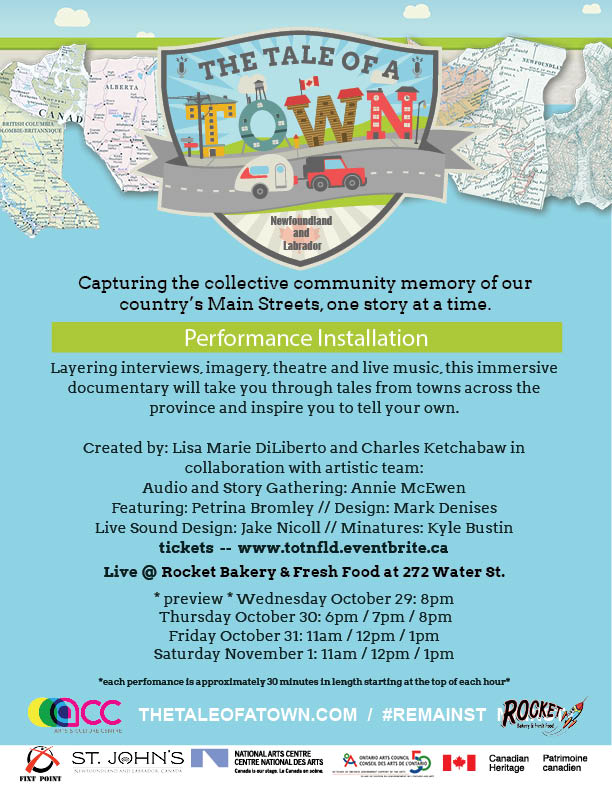 The Tale of a Town – Canada is capturing the collective community memory of our country's main streets, one story at a time by touring across Canada, gathering downtown stories in small towns and big cities alike, and creating performance in the capital city of each province and territory.
With their "Storymobile" (a travel trailer converted into a mobile recording studio) in tow, they will record oral histories in person through scheduled and impromptu interviews with independent business owners, local heroes, community stakeholders, and neighborhood residents.
Charles Ketchabaw and his wife Lisa Marie DiLiberto traveled to Arts and Culture Centres across Newfoundland and Labrador and have returned to St. John's to share the stories they've collected.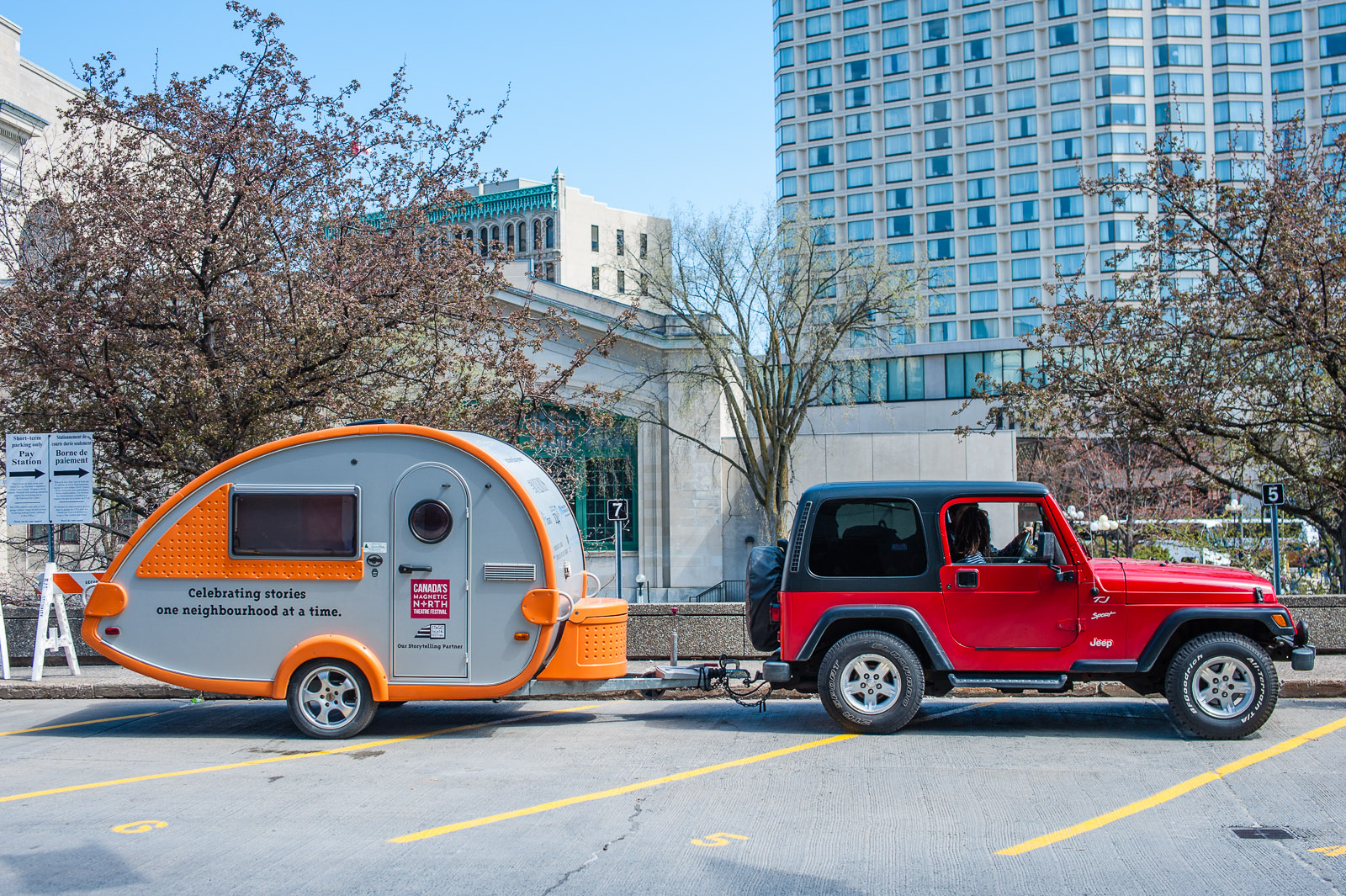 Performances
The Rocket Room (Rocket Bakery 272 Water Street)
Wed Oct 29 - 8:00 pm preview
Thurs Oct 30 - 6:00 pm, 7:00 pm, 8:00 pm
Fri Oct 31 - 11:00 am, 12:00 pm, 1:00 pm
Sat Nov 1 - 11:00 am, 12:00 pm, 1:00 pm
Each performance is approximately 30 minutes long starting at the top of each hour.

Layering interviews, imagery, theatre and live music, this immersive documentary will take you through tales from towns across the province and inspire you to tell your own.
Created by Charles Ketchabaw and Lisa Marie DiLiberto, featuring local actor Petrinia Bromley, with design by Mark Denises, sound design by Jake Nicoll, and minatures by Kyle Bustin.
Follow them and share your story!
Web: http://thetaleofatown.com
Instagram: http://instagram.com/taleofatown
Twitter: https://twitter.com/taleofatown  #ReMainSt
Facebook: https://www.facebook.com/thetaleofatown