Splash'N Boots' Big Summer Boot Tour!
Presented by Treehouse
Corner Brook and Gander ACCs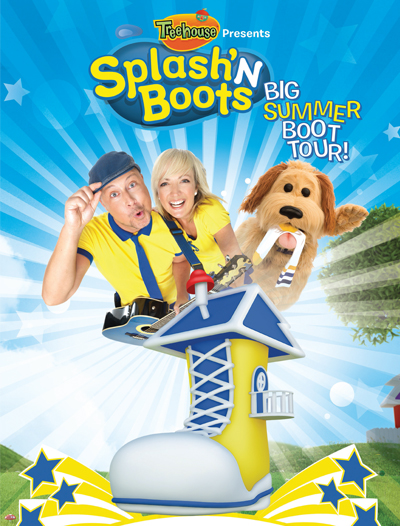 Appearing daily in over 8.3 million homes across Canada on their number one TV show, "The Big Yellow Boot", and recently nominated for a 2017 JUNO Award for Children's Album of the Year, Treehouse TV's Splash'N Boots tour their live show extensively across Canada and around the world. What began as a small university class project with a big dream has led them to share stages with Fred Penner and The Wiggles, earn three awards for Canadian Children's Group of the Year and four JUNO nominations for Children's Album of the Year. Their interactive, spontaneous live performance and danceable music is a yellow and blue experience no family should miss out on!
Tour Dates: